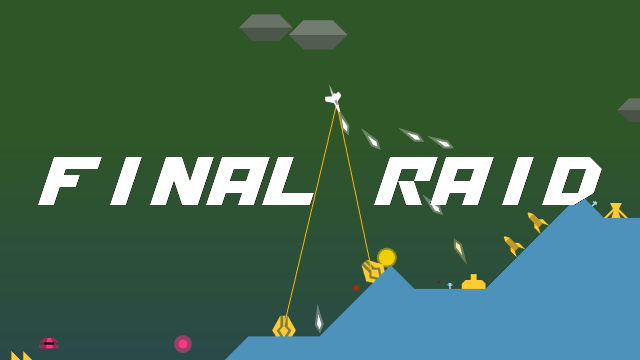 Final Raid
A downloadable game for Windows
The evil Xentrons have managed to invade the solar system. Many planets including earth were taken by xentrons, and few survived people made a giant space ark called "White Ark" and ran away to space.
Fortunately, people have managed to make the clone armies of the earth's greatest pilot in history "Jim Jarhead" and the advanced Fighter / Attack space jet "Hunter MK.5" and planned their final raid operation to attack xentron's planets and save the their slaves.
Your Mission :
- Take off from "White Ark" and fly into the xentron's planet.
- Destroy all xentron ground units on the planet.
- While fighting, Destroy factories and land on energy station to resupply your ship or get upgrades.
- Protect people who are now xentron's slaves.
- After the raid is done, pick up survived men and return to "White Ark" quickly before Xentron Space Fighters arrives.
Final raid is a 360 degree shooter (or Multi directional shooter) inspired by Time pilot, wings of fury, sopwith, and gravitar. Raid the alien planet and get the highest score.
This game supports gamepad and mouse controls.
Download
Click download now to get access to the following files: